Session: "The foot 101"
This session was great. It brought more life and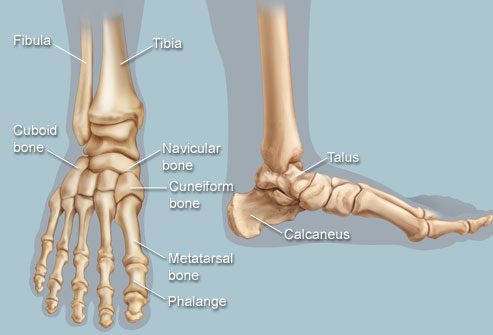 more knowledge to concepts I have already been using, and that I believe are extremely important. I've always been a big fan of bare foot running as a tool to increase foot and ankle strength. One piece of information that stuck with me was this:
"There are 206 bones in the body. There are 26 bones in each foot. 52 bones total. ¼ of all the bones in your body are in your feet"
Your feet are a big deal. The bottoms of your feet provide the stability to the ground and the signals that are sent to the rest of your body. If things are not right with your feet, that can create a whole host of other issues through your entire body.
In this hands-on session, we looked at the foot structure of a few volunteers with foot issues. He demonstrated how to check mobility of the calcaneus, metatarsals, and big toe, which we looked for with asymmetries between feet. We then went on to some barefoot mobility and strength exercises, all designed to increase mobility and increased strength of the tensile tissue and bone through all the vectors of force that your foot has to deal with in the real world. We got to watch him demonstrate, then participated in numerous exercises. The foot mobility and strengthening exercises were all done barefoot and included the following:
Inverting and everting the foot in a standing position
Squatting
Standing on one foot and doing a floor touch
Hopping from side to side.
Hopping forwards and backwards.
Hopping and adding a twist.
Lunging movements in each of the movement planes (sagittal, frontal and transverse)
Hopping in place
Skipping
A variety of shuffling drills
Although nothing was super brand new, I did catch myself thinking at more than one moment during the session, "what a great idea; how come I never thought to do that?" Working the foot through so many different force planes and force vectors is so much more effective for strength and mobility than simply jogging barefoot, which basically works the foot in just one plane of movement (sagittal). They are all things that can be done as part of a warmup or in between other things.
It left me with some great ideas on how to incorporate them into some of my small group classes in individual sessions to help strengthen, rehab, and prevent foot issues. I also realized that I was neglecting including these things in my own training. And I plan to make use of them for myself as well.