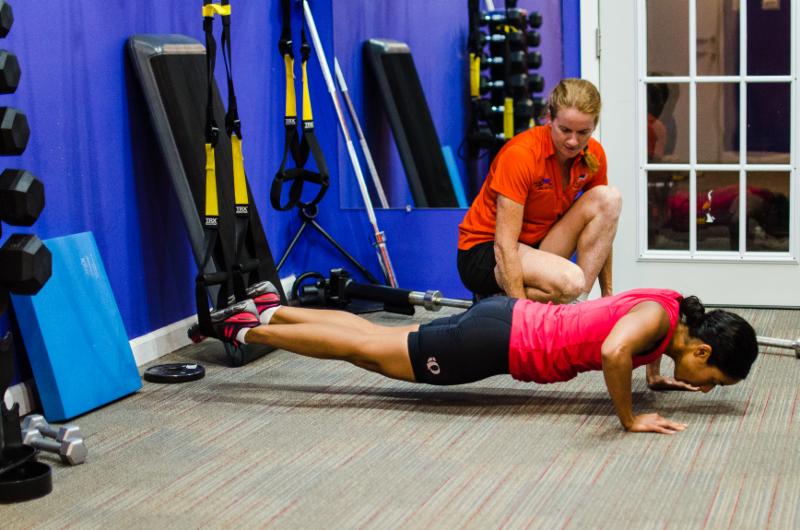 Watching the Tour de France, you get the opinion that for most of the riders, training is all about long rides, hard intervals, varied terrain, and suffering to make not just the cut, but to drive all the way on each stage, legs churning and searing, lungs busting, until they reach the Champs Elysee in Paris.
It may have been that way in the past, but no more. Cyclists perform better when they train the entire body, and the best way to do that, is with resistance training.
There are many ways to train the muscles that stabilize the torso, but the absolute simplest, most minimal set of activities you can do are the following:
Push-ups
Chin-ups
Sit ups or crunches
Back raises
Leg curls
LOTS of this can be done at home, or with something as simple as an inflatable exercise ball, but resistance training is arguably best practiced under the watchful eye of a professional trainer. Coach Tracy's specialty is TRX and body weight suspension, which is fun, helps with balance as well as muscle development, and doesn't require lots of equipment.
There's no way to quantify just how important resistance training is, but anything that helps increase efficiency, power, and stamina, will help propel you down the road, up the hill, and through the next corner. You won't gain weight, and in fact, you may lose some. You won't increase or decrease flexibility - that's something else. Instead, you'll develop muscles and control that improve your overall ability. Try it year-round, twice a week, in different modes and manners. It doesn't take long, maybe 30-50 minutes, it burns a lot of calories, and it complements cycling activities perfectly.
Oh - it'll also reduce the likelihood of injury.
Thanks for reading, and if you have any questions about this tip or how resistance training at Cycling Center Dallas can improve your cycling, give us a call or just stop by! We're here to help!