One of my favorite books, which is now completely out of print, but may be available as an "Ebook" somewhere, is a Coaching and Philosophy book titled "Thinking Body, Dancing Mind". It's a Taoist approach to Sports and Business. If you think about it, the title really says a lot. Our bodies are almost analytical in nature. They mostly move in a linear fashion, automoton-like. The heart beats, the lungs inhale and exhale, hair and nails grow, and bone and muscle are incredibly efficient and passive, ready to go at an impulse from the brain. But it's the MIND that is always dancing - playing 'what if', 'why not', and 'how?' It's a great read, and I recommend it to anyone. In fact, here's a link to some summaries and comments...
http://garthbox.com/?p=1468


Anyway, the reason I bring it up is that there's a chapter in the book titled, "The Beginner's Mind". To summarize, when we work to become adept at something, to learn all of the aspects of a sport, a calling, a line of work, the best approach is to ALWAYS try and hold on to "The Beginner's Mind". Keep an open mind. Be willing to learn more, to listen, to read, and more than anything, to teach and instruct yourself, because often it is in the questions of others that you'll be able to understand where knowledge gaps come from, where you may need to do more research, and maybe learn that there are different ways to approach a challenge, either for you, your colleagues, or your own students.
Tracy and I did just that this weekend, when we attended the USA Cycling Coaching Summit, held in Colorado Springs, at USA Cycling's headquarters. We heard from over a dozen speakers on myriad topics, some of which were repeats, but many of which were new. The most important aspect of the whole weekend was that we were there, she as a Level 2 Coach, me as a Level 1, not to teach or present, but to LEARN. So even with 22 years of experience as a coach for me, and 12+ years of experience for her, once again, we were students. We were beginners. Beginner's minds are open, they are self-critical, they are filled with wonder. Tracy and I sat as close to the front as possible, listening to these masters of their fields, watching their expressions, taking notes, asking critical questions, listening to the questions of others, and forming our own conclusions. Sometimes these were in agreement with the lecturers, sometimes not. The final review of each topic came between programs, when we met with coaches whom I've met and dined with over the years, as we reviewed the programs, the speakers, and the different ways those lectures and themes could possibly help us, help others.
My favorite character when I was growing up was "The Professor", in Gilligan's Island. In reality, Russell Johnson, the actor, was SO MUCH MORE than just a character on a 3-season television show. The was a War Hero, a Disabled Veteran, a film star, a producer, an author, and an extremely successful AIDS activist. But he never stopped LEARNING. I remember when I read his autobiography, he remarked that Gilligan's Island was just a short part of his career, but it defined him, and he embraced it. He and Alan Hale, who was better known as "Skipper", would travel to Children's Hospitals dressed in character, to help brighten the days of kids who were incredibly sick, and their families. His ambassadorship brought him incredible joy, and hope. In later years, when he was a well-known AIDS activist and fundraiser, his speeches were always well-received, and he became, basically, his character, as he learned the in's and out's of that horrible disease, its' spread, and prevention and possibilities for a cure or vaccine. So the actor became, alternately, a chemist, a biologist, a spokesperson, and, honestly, a Professor. But he did it not just by preaching or professing. He did it... by learning.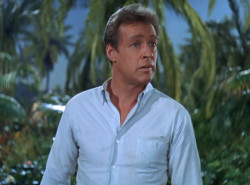 We at Cycling Center Dallas are proud of our accomplishments and publications in the field of coaching for cyclists. That said, we are, and will always be, students of the sport, first and foremost. It's why I earned first my League Cycling Instructor Certification, and later, my Cycling Savvy certification. It's why I wrote my first book. It's why I continued to write manuals and booklets , and despite having that Level 1 Cert way back in 1997, I continued to attend the Coaching Summits, bought the books from other coaches, highlighted them and dog-eared them, and practiced their modalities myself. It's why I continue to practice, try NOT to be too preachy, and work to explain things as simply as I can. In many ways, I like to think that I'm the "Professor". No, I don't have all the credentials and academic background to claim a PhD, but I DO believe that wisdom comes from listening, thinking critically, keeping an open mind, and then taking a position based on what one knows or understands as best-practice. I'm sorry that the Professor never learned how to build a raft to get the Castaways off the island, but I'm satisfied that while stranded, he learned as much as he could about the island, his fellow islanders, and the surrounding ocean, to give them the best shot for survival and evacuation as possible. Hopefully, this weekend's Summit will lead to greater understanding, and an ability by Tracy and myself to help you achieve more on the bike and in your lives, in a safe, convenient, effective, and clear way.