Open Ride Unattended
This class is taught by: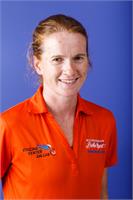 Coach Tracy Christenson has been training and coaching in the Dallas-Ft. Worth area for nearly 10 years. With a background in human performance and strength and conditioning, as well as competitive experience in cycling and triathlons, Tracy is uniquely qualified to help individuals at all levels of the athletic spectrum, from beginner to professional athlete.
Tracy holds a B.S. in Biology and an M.S. in Human Performance from the University of Wisconsin at La Crosse and is a Certified Strength and Conditioning Specialist (CSCS) Through the NSCA. Tracy is a level 2 USA Cycling coach and a level 1 USA Triathlon coach. She is certified to perform Functional Movement Screening, a process by which basic movement patterns are examined and assessed for dysfunction. She also holds a TRX suspension training certification.
In her spare time, Tracy's personal passion is training and competing in triathlons, road races and criteriums. She has several age group wins and podiums in triathlons and podiums in the Texas Racing Cup Series for cycling. She is currently racing unattached in both Road and Triathlon disciplines. Tracy has a strong interest in helping more women get involved and obtain the skills and confidence needed to be successful to compete or enjoy cycling as a lifelong strategy to fitness and better health.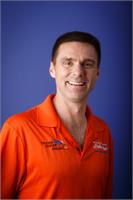 Cycling Center Dallas is led by Coach Richard Wharton, a certified Level 1 Elite coach through USA Cycling. Coaching since 1993, Richard brings several unique levels of experience to your coaching, including pioneering the concept of indoor wattage-based group training. Coach Wharton has been published in magazines and scientific journals and has lectured as a proponent of wattage-based training since 1995. He has also consulted with multiple corporations globally on power meters and the application of wattage for cycling fitness.
Coach Rana has been a cycling instructor since 1989. She began racing when she was 15, and has a global pedigree in the bike world, having ridden and raced in four continents. She's passionate for saving animals and runs a dog rescue service with her longtime boyfriend, Paul. She's famous for her excellent music and playlists, and everyone LOVES her coaching style, so check it out!!!
This will be an open ride session using the erg video software. The workouts will be course simulations including tempo, climbing and group rides. This will be an more laid back and independent session. Registration is required and we will set you up at the start of the session based on that. There will be a coach onsite but it will not be a structured interval class.
The session will be 90 minutes long, although you are welcome to come at anytime and stay as long as you want or use it to get in some extra time before or after class.
Riders new to CCD please arrive 15 minutes early so we can get you set up and help explain the workout.
Veteran riders may arrive at any time but are expected to be able to set themselves up and calibrate their trainers on their own.
Pricing is as follows for Open Ride Sessions:
$30 First Time Class with Skewer Included

$40 Single Class

$150 Five Class Punch Card ($30 per class)

$250 Ten Class Punch Card ($25 per class)

$230 per month Unlimited Weekly Cycling Classes
Punch Cards and The Unlimited Weekly includes all weekly Performance Cycling Classes, Open Rides and Hotter'N'Hell Classes.
*Punch Cards expire in 70 days.