Cycling Class
This class is taught by: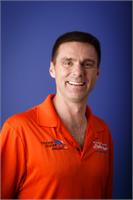 Cycling Center Dallas is led by Coach Richard Wharton, a certified Level 1 Elite coach through USA Cycling. Coaching since 1993, Richard brings several unique levels of experience to your coaching, including pioneering the concept of indoor wattage-based group training. Coach Wharton has been published in magazines and scientific journals and has lectured as a proponent of wattage-based training since 1995. He has also consulted with multiple corporations globally on power meters and the application of wattage for cycling fitness.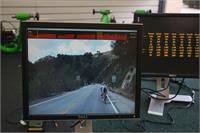 This will be an open ride session using the erg video software. The workouts will be course simulations including tempo, climbing and group rides. This will be an more laid back and independent session. Registration is required and we will set you up at the start of the session based on that. There will be a coach onsite but it will not be a structured interval class.
The session will be 90 minutes long, although you are welcome to come at anytime and stay as long as you want or use it to get in some extra time before or after class.
Riders new to CCD please arrive 15 minutes early so we can get you set up and help explain the workout.
Veteran riders may arrive at any time but are expected to be able to set themselves up and calibrate their trainers on their own.
Pricing is as follows for Open Ride Sessions:
$30 First Time Class with Skewer Included

$40 Single Class

$150 Five Class Punch Card ($30 per class)

$250 Ten Class Punch Card ($25 per class)

$230 per month Unlimited Weekly Cycling Classes
Punch Cards and The Unlimited Weekly includes all weekly Performance Cycling Classes, Open Rides and Hotter'N'Hell Classes.
*Punch Cards expire in 70 days.
Upcoming classes: