Weekend Flash Ride
This class is taught by: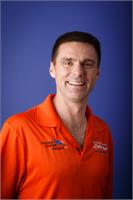 Cycling Center Dallas is led by Coach Richard Wharton. Coaching since 1993, Richard brings several unique levels of experience to your cycling, including pioneering the concept of indoor wattage-based group training. Coach Wharton has been published in magazines and scientific journals and has lectured as a proponent of wattage-based training since 1995. He has also consulted with multiple corporations globally on power meters and the application of wattage for cycling fitness.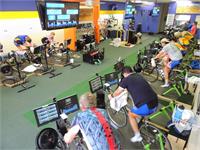 These are 90-120 minute indoor rides and they include real c
ourse simulations of climbing, tempo, and rolling hills. Big screen TVs hanging from the ceiling provide cycling and triathlon-based entertainment, while the screens in front of cyclists provide real time data, including power, cadence, KiloJoules, speed and other metrics.
You ride a helmet cam or dashboard video of the actual outdoor ride as you do the course at your own intensity in a group setting.
A ride report is emailed immediately after the workout.
Flash rides are offered on weekends or holidays only. They are not regularly scheduled rides.
If the weather looks cold, rainy, or excessively hot/bad ozone days, expect one one to be added to the schedule just a few days in advance.
Rides are announced through email as well as on our Facebook and Twitter page.
Flash Rides will be announced in the week prior to inclement weather weekends. They are $35 preregister and $40 onsite. They are good for that weekend only. No refunds.

*Weekly Punch cards and Weekly unlimited membership do not include Flash Rides.
Upcoming classes: